Faces of Easter features live music & dramatic character portrayals that bring Biblical characters to life.
Space is limited!
R
eserve your FREE seats below:
General Naaman & King David
The Soldier at the Cross*
*Good Friday at the Belle Mehus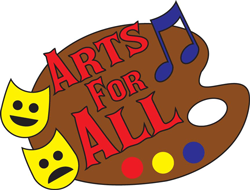 Enjoy AND support the Arts!
Faces of easter will raise awareness and support for one of Bismarck's best non-profits, Arts for All, which helps to ensure that underprivileged individuals can access numerous forms of artistic expression.
Click to donate. Then enter an amount and select the "Arts for All" fund from the dropdown menu. Thanks for your support!